At 5:30am EST, the adventure began. Cody, Payne, and I loaded up the car and hit the road, bound for Washington, D.C. We stopped quickly in Durham to get Krispy Kreme, coffee, and gas. After many hours of driving, several depleted playlists, and a three hour power nap for Cody, we made it to DC. We checked into our Airbnb, and then headed downtown to find some lunch. We stopped at Potbelly Sandwich Shop, a local chain restaurant, and grabbed some meat-laden sandwiches and chips for lunch.
After lunch, we walked over to the Museum of Natural History, and proceeded to explore the exhibits for several hours. Along the way, we walked inside one of the art museums just to say we had been there, but that was about the maximum interest we had in that sort of thing.
Me: "Why do elephants looks so happy all the time?
Cody: "It says here they eat 18 hours a day."
Also of note: while we were walking on the National Mall, some Michigan students spotted Cody's App Football sweatshirt and gave him the most ominous look I've ever seen. We all got a good laugh out of it.
We left the Museum of Natural History and headed through the Smithsonian Castle over to the Air and Space Museum.
We toured the Air and Space Museum for a couple more hours, and caught up with our friend and former roommate (there have been several, if you were wondering) Charlie Day (not the actor), who recently moved up to DC.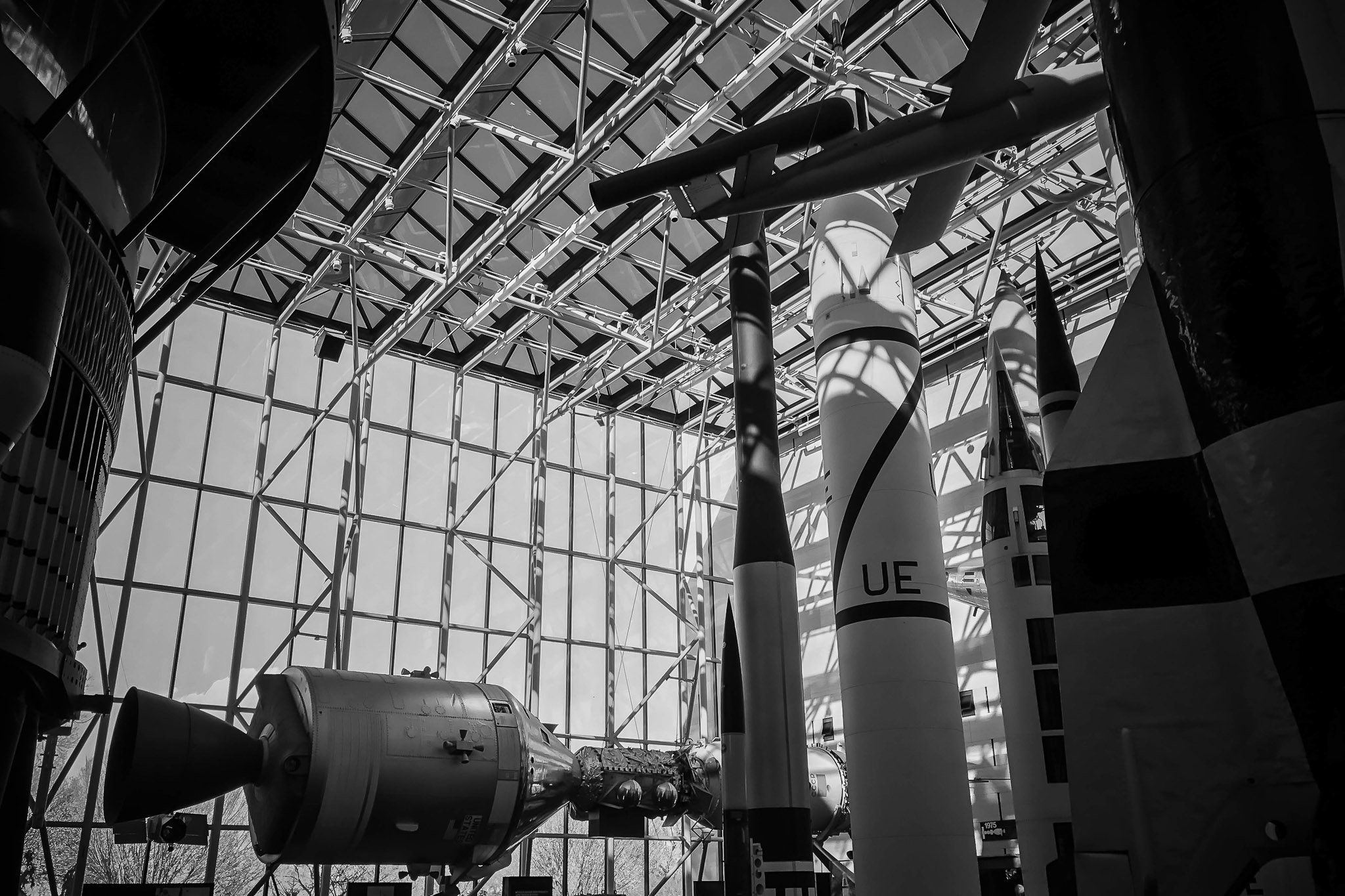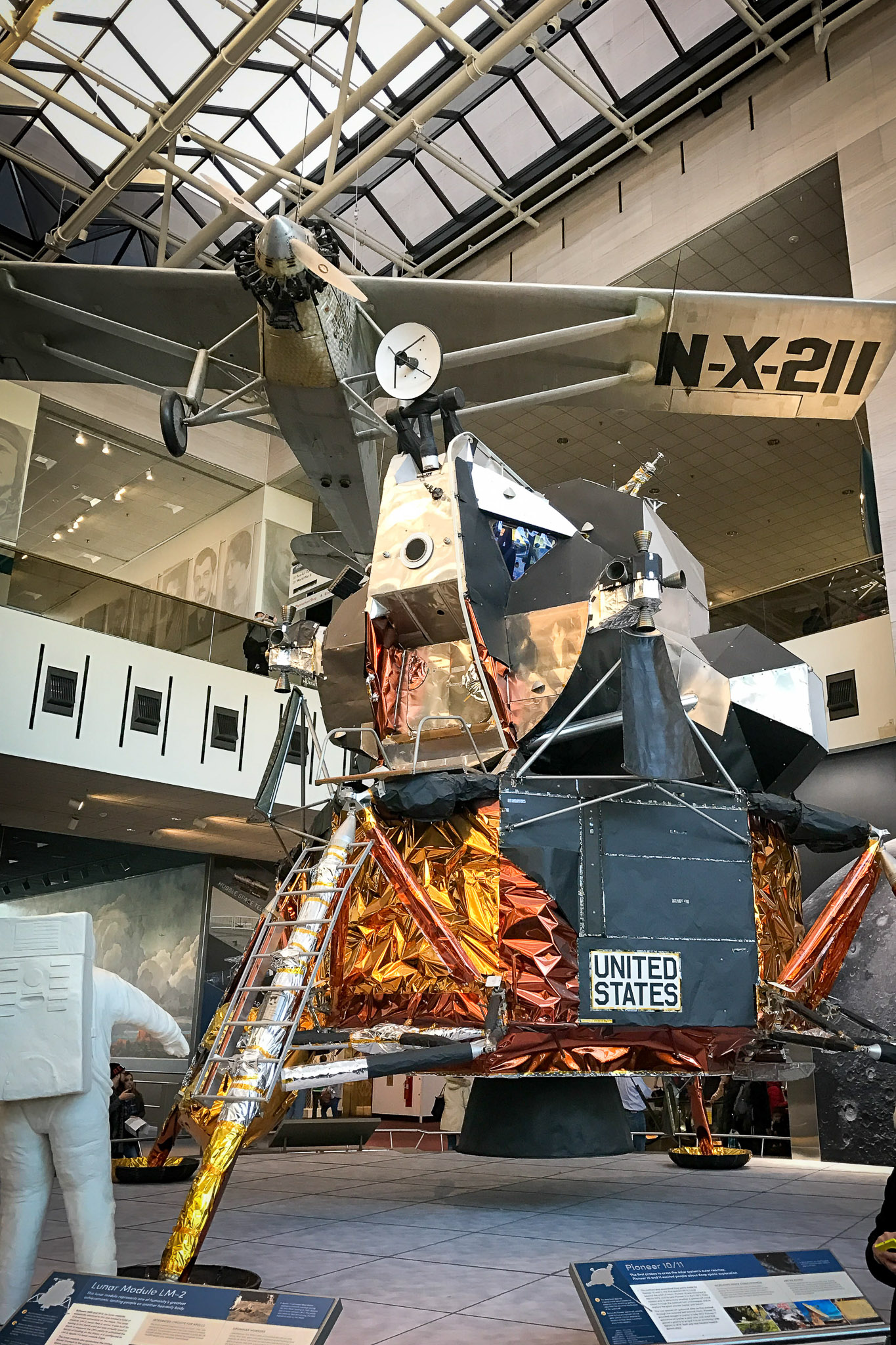 Once the museums closed for the day, we attempted to go to Georgetown to eat dinner together, but our desire to consume food in the immediate future trumped our desire to fight the insane herds of cars for a parking space, so we headed back to Dupont Circle for dinner. We finally found a nearby restaurant, called District Commons & Tavern, that did not have a 1.5+ hour wait, so we quickly grabbed a table and sat down, exhausted, to enjoy our dinner. It proved to be a very good meal. Payne and Charlie both got meatloaf with a mac & cheese/scalloped potato bake and bacon-braised green beans. Cody and I split two dishes 50/50: sea scallops over a cheese grit cake, collard greens, and some sort of sauce; and blackened grilled swordfish served with a lemony salad. The restaurant served coconut macaroons in lieu of after dinner mints, which very much impressed me.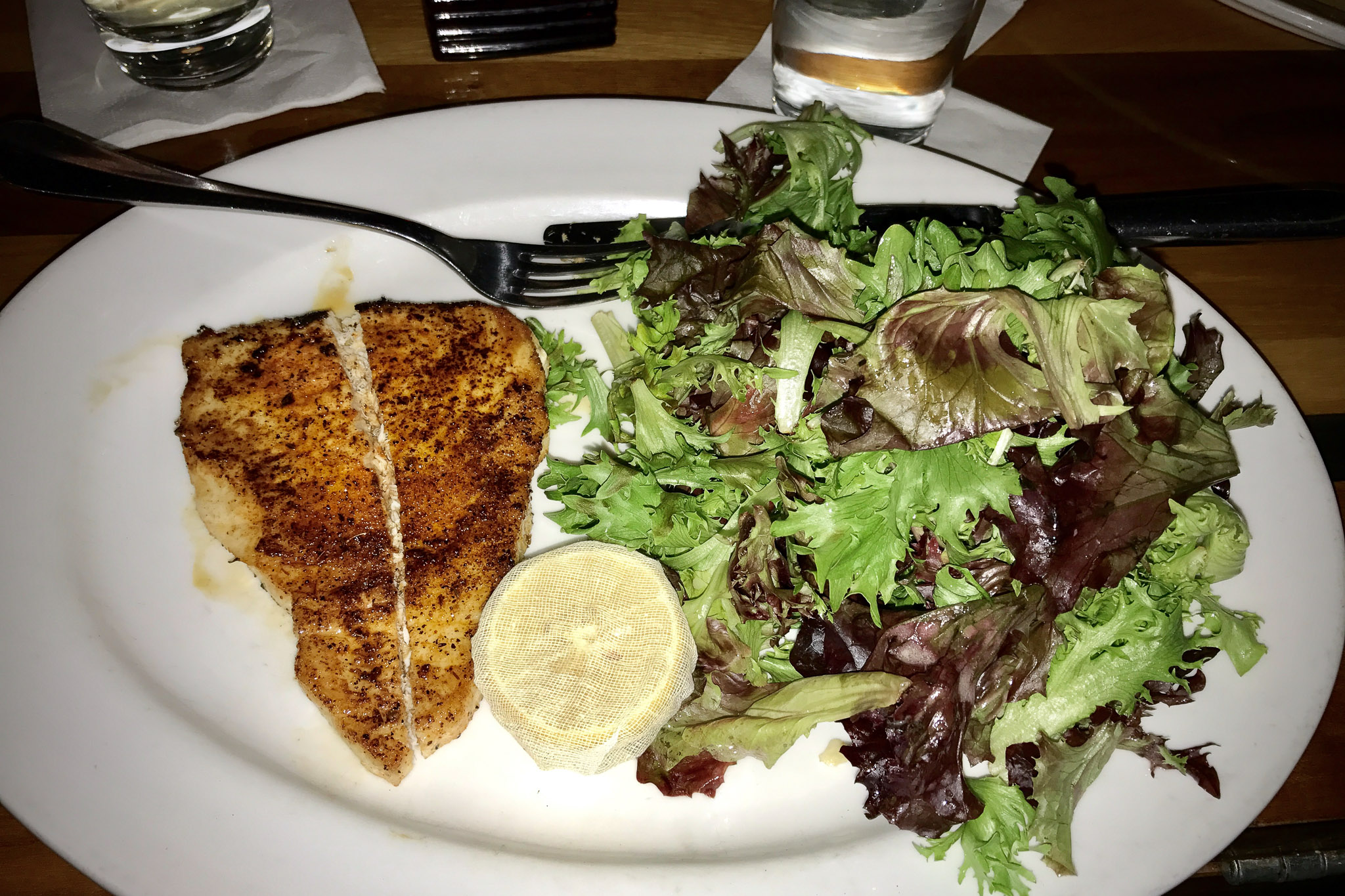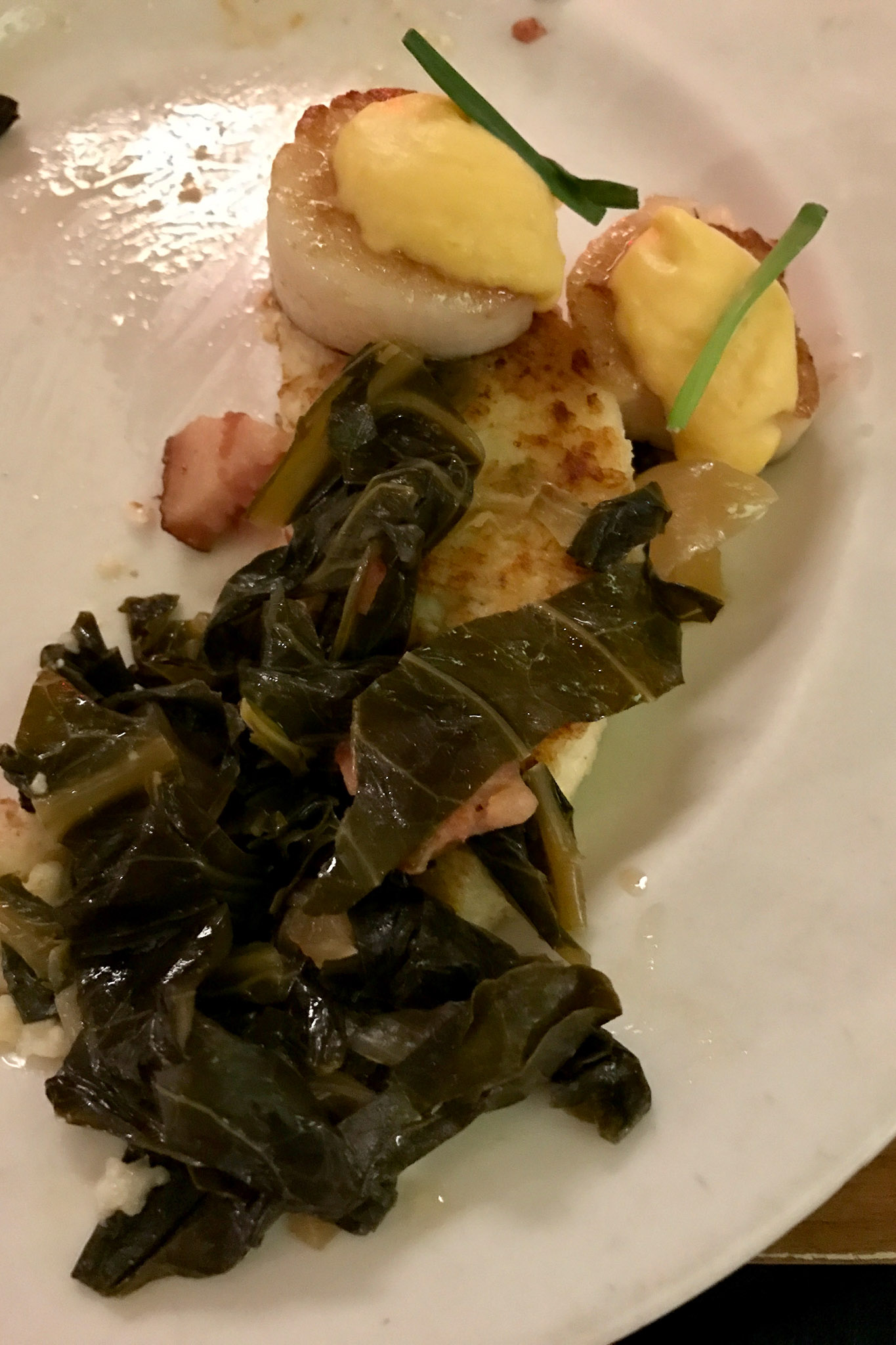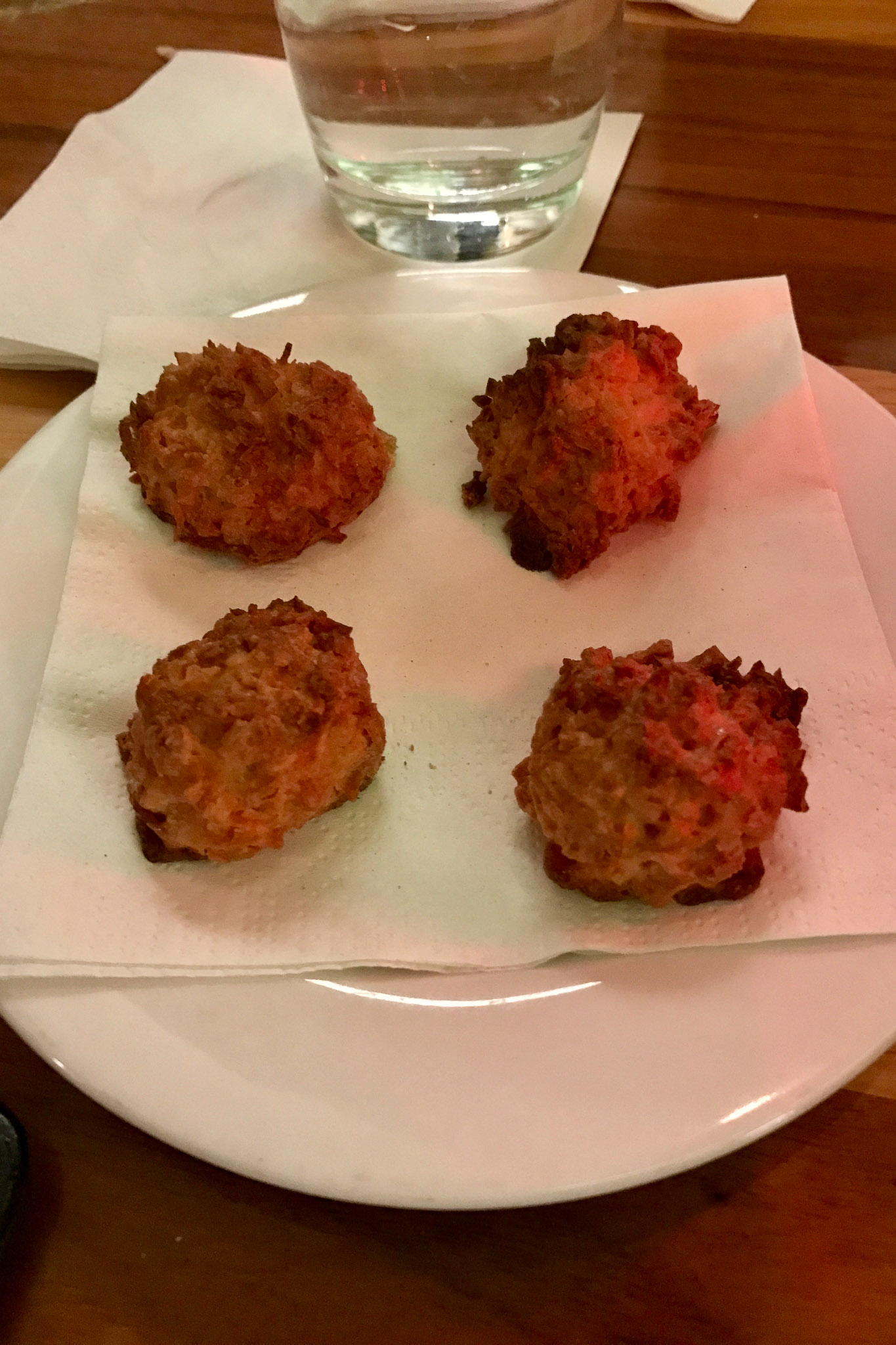 After dinner, we drove back to the east side of the city to a place Payne recommended called Red Velvet Cupcakery. We got some red velvet, lemon coconut, and chocolate cupcakes, and enjoyed them for dessert. They were excellent, and had especially good frosting.
After cupcakes, Charlie left us to head back home, and we decided to go on a nighttime walking tour of most of the major monuments and memorials. We parked near the Washington Monument, and walked around the tidal basin and reflection pool, stopping at the Lincoln Memorial, Vietnam Veterans Memorial, Korean Veterans Memorial, MLK Jr. Memorial, and the WWI/II Memorials. It was freezing and late, so we finally headed back to the car, and got back to our Airbnb around midnight.
Cody and Payne are already asleep and snoring as I write this, so they did not get to contribute anything to this blog. However, when they are awake, I may write an addendum to this post so they can contribute their thought, opinions, and stories from the day.
It is time for me/us to get some rest. Tomorrow we will be going to the International Spy Museum and the Museum of American History, among other things.
Signing off,
Isaac, Cody, and Alex