Ciao! Today, we traveled to Italy–but first, let's talk about breakfast. Per usual, we ate breakfast at Hotel de l'Arve and then loaded a bus to travel through the Mont Blanc tunnel.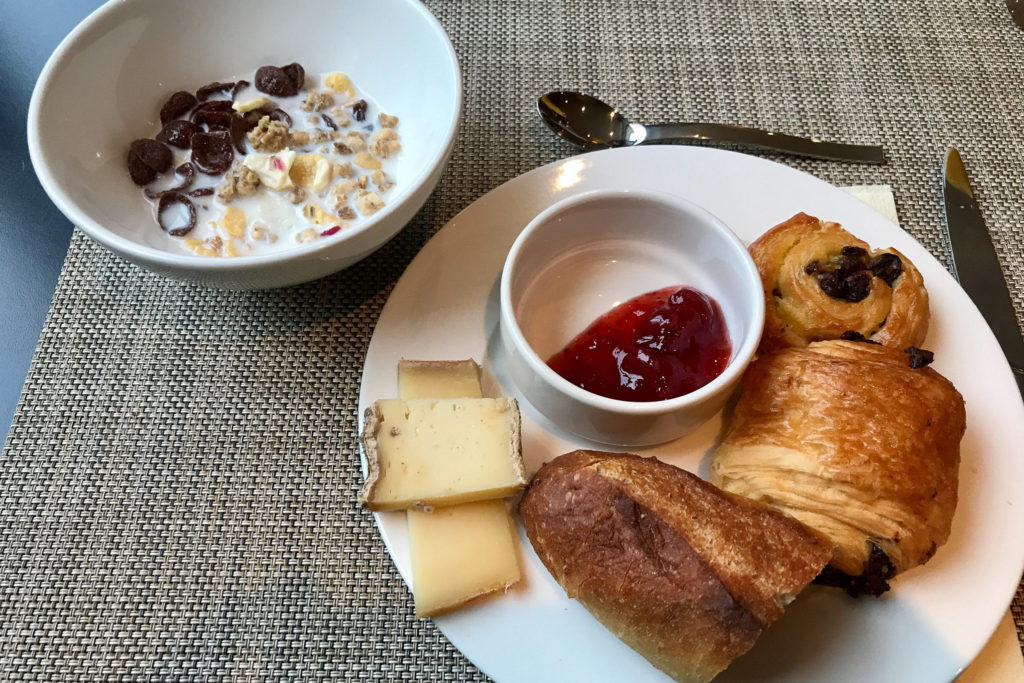 The tunnel goes underneath the Aiguilles du Midi to the Italian side of the Alps. It is over 10 miles long – a true feat of engineering! I felt like we were underground forever. Our bus driver was not the best driver, but nonetheless, we arrived at our destination safe and sound. Our professors bought us some macaroons for the trip, so that was an nice snack.
We stopped at a village called Via Emilio Chanoux in Hône, Italy. The town was also known as Bard. We explored the Forte dí Bard, an ancient castle dating back to the 1100s.
We explored the castle for several hours and then headed back down the mountain to the village for lunch. Three of us stopped at a small cafe (three tables with seating for seven people), and sat down for what was supposed to be a quick lunch. That was the moment I quickly learned that eating in Italy is quite the ordeal.
The lady who owned and operated the small restaurant prepared our entire meal by hand, which took over an hour. We were skeptical at first, but once our food came we doubted no more. It was one of the best meals I've ever head. We split an appetizer of peppercorn prosciutto and bread, and for the meal all three of us got carbonada, which is a beef dish with a red wine sauce served with polenta, which essentially is Italian grits. The meal was phenomenal, and we left just in time to make it back to the bus to continue on our journey to Torgnon.
We finally arrived in Torgnon, Italy (home of the International Winter Olympics Committee). We checked into our hotel, had a class meeting for a little while, and then walked around to explore the town, which was a decently long walk up the mountain. It was pretty much a ghost town because everything shuts down when it is not the skiing season. The views were beautiful, and we had a fun time exploring.
At 19:00, we met back at the hotel to eat dinner in the downstairs restaurant. Once again, dinner was an ordeal, and was five courses. Everything was exquisitely delicious, and we basically had the entire restaurant to ourselves.
After dinner, we played some foosball outside for several hours, and then everyone gradually headed towards bed.
Today was a great day with beautiful scenery. I'm looking forward to working with our CREA partners in the field again tomorrow!
Goodnight everyone; thanks for reading!