Greetings everyone! I'm back again with a special, though brief, edition of my blog. Later this month, I'm headed to Brazil on a business trip; however, I should be able to sight-see a bit along the way.

Rather than my usual day-to-day and play-by-play posts, I'll write a few condensed posts about some of the scenery, culture, and food I encounter.
Travel Plans // Background
Our original plan was to visit Rio de Janeiro, and possibly Recife and Manaus; however, it's looking like we'll be spending most of our time in Rio. It should be moderately warm and [hopefully] sunny, since it's in the Southern Hemisphere and thus spring is in full swing.
Brazil is approximately the size of the contiguous United States, making it the fifth-largest country in the world. As you can see from the map below, this poses some travel complications when planning to visit multiple cities in a week. Things complicate even more when you consider Manaus is about as remote as eastern Montana.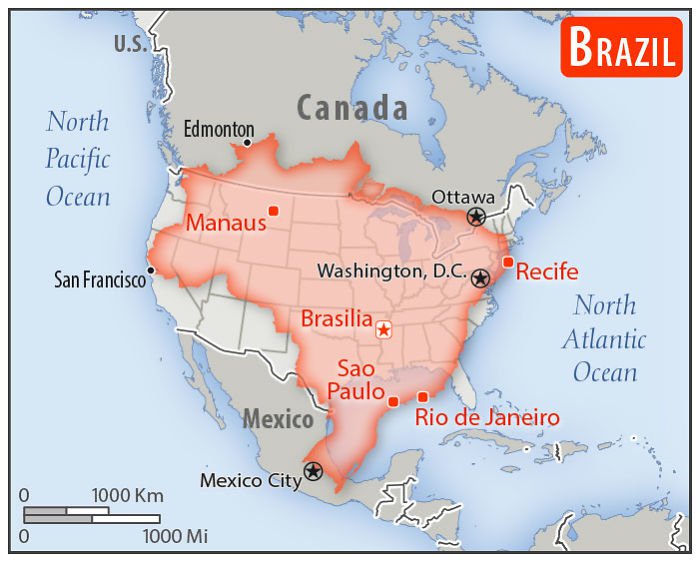 Rio de Janeiro, our base for the week, is home to a wide variety of attractions:
Cristo Redentor (Christ the Redeemer) statue, which sits atop Corcovado mountain, and is one of the New Seven Wonders of the World
Famous beaches, such as Barra da Tijuca, Copacabana, Ipanema, and Leblon (no, I will NOT be listening to Barry Manilow on this trip, but maybe Sinatra or Getz)

 Pão de Açúcar (Sugarloaf Mountain) – the iconic peak in the middle of Rio's Guanabara Bay
The city also hosts the massive Rio Carnival (the world's largest festival), and hosted the 2016 Summer Olympics. The name "Rio de Janeiro" is Portuguese for "River of January" – given at its founding in 1565.
Rio has a population of~6.2/12.3 million [city/metro area], roughly the size of Los Angeles (3.9/13.3 million). São Paulo (about a 5.5 hour drive south) is the largest city and metro area in the Americas, with a population of 11.9/21.1 million.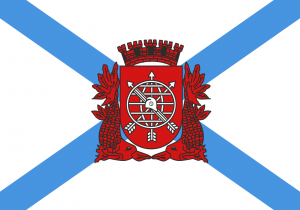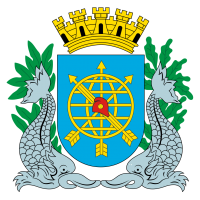 There's a bundle of things to do in Rio de Janeiro, and there's no way I'll be able to see even half the main attractions in my limited free time. I expect to have a pretty full schedule, but our hosts have planned a few activities, so I hope to have plenty to share.
Stay tuned; I'll post more closer to the end of October.