This morning, we both slept in (I stayed in bed longer than Faith since she'd slept on the drive home last night), and had a lazy start with a light breakfast of sausage, eggs, yogurt, and granola. Abby and Faith took the kids and the dog, Mia, to the Bear Creek Dog Park for a walk. I hung out at the house and started backing up the prior day's photos from my camera to the cloud. Once they returned, we visited and rested for the remainder of the morning.
Colonel Mustard's Sandwich Emporium
Faith and I headed out, but before we started our outdoor adventures, we needed some nourishment. We stopped at Colonel Mustard's Sandwich Emporium, a sub shop just down the street. It's a neat joint serving a wide variety of hot and cold sandwiches, featuring lots of homemade ingredients.
We ordered "The Colonel – Our Hero" (Black Forest ham, hard salami, sweet capicola, Prosciutto di Parma, tomato, red onion, and lettuce on a hoagie with The Colonel's Italian dressing on the side), and the "London Broil Pretzel Roll" (London broil roast beef, Vermont cheddar, red onion, and horseradish sauce on a pretzel roll). Both were delicious, and the pretzel roll was especially good. We also got some mustard potato salad and a bag of sour cream and onion kettle chips. They served everyone a sample of mustard ice cream, topped with a pretzel – which was surprisingly good! We both were shocked how much we liked it.
Colonel Mustard's Sandwich Emporium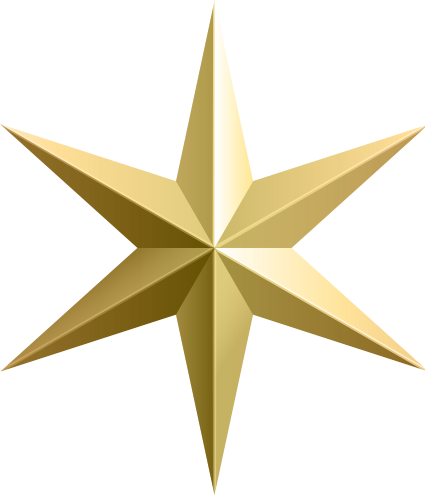 It's rare to find a unique sandwich shop, but Colonel Mustard's is truly one-of-a-kind. The food is excellent, and with the creative menu options, there's something for everyone!
* – Would definitely visit again
** – Exceptional, must visit if you're in the area
*** – Worth making a special trip to eat there
After lunch, we drove a short distance to Manitou Section 16 Open Space, another regional park. It's situated between Manitou Springs and Colorado Springs, and it's connected to several of the other regional trail systems. It's amazing how quickly the city disappears as you drive to the trailhead; it's only a few miles from heavy traffic, but feels completely isolated.
A couple miles later, we arrived at the Forest Allen Overlook, which provides a semi-panoramic view of the city, mountains, and rock formations. We saw many more flowering cacti, some interesting and colorful flowers, and many layered rock formations. It rained intermittently, but that certainly didn't slow us down. The cool showers felt good…until it rained heavy enough to require a jacket – then it was very clammy!
On my GPS, I noticed a trail up on the hillside above us labeled Waterfall Trail, and saw a waterfall marked on the map. We decided to explore a bit, and after climbing up and down a steep slope and circumnavigating a closed trailhead, we arrived at…a slightly wet rock. Apparently, the waterfall is seasonal, so the area was almost completely barren. This is the second time in two days we didn't have luck with a waterfall…maybe there won't be a third. I guess this is what I get for not planning a trip as thoroughly as I usually do!
Back at the house, we cleaned up from our semi-soaking, and then Ian and I made a coffee run for everyone to a western chain called Dutch Bros that serves coffee, smoothies, milkshakes, and more. They have a HUGE menu (hundreds of drinks), and employees with enough caffeine-drive energy to match the menu. While we were in the drive through, they were attempting to make butter by shaking a mason jar. Faith and Abby both got honey lattes, I got a Tuxedo Dutch Freeze (white and dark chocolate and espresso, blended with ice), and Ian got a caramel latte. It was nice to have a tasty and sweet caffeine boost for the afternoon!
Now re-energized, Faith took the twins on a stroller walk while Ian and I stayed back at the house and played guitar for a while.
It was a rainy afternoon and evening, so we mostly stayed inside. For dinner, Ian took two grocery store pizzas (meat lovers and Mediterranean chicken) and threw them on the grill/smoker. We'd never had anything like that before – delicious!
Abby needed to leave for her Bible study soon; once the twins were in bed we hung around the house for a short while before she left.
About an hour before sunset, the rain finally subsided some, so Faith and I decided to go out and watch the sunset somewhere. We drove about 10 minutes to the High Point overlook in Garden of the Gods, another local park (and a rather large one), and probably Colorado Springs' most famous attraction. The Garden is a large open space with giant rock formations, and dozens of miles of trails. Even though it was raining fairly steadily, we stayed to watch the sunset, and climbed around on the rocks for a while. There wasn't much of a visible sunset, but it was amazing to see the storms roll over Pike's Peak and Cheyenne Mountain in the distance.
We drove over to Manitou Springs, a smaller town adjacent to Colorado Springs, parked, and walked around downtown for a while, taking in the sights. It was a pretty evening for a stroll, notwithstanding the occasional raindrop down the back of one's shirt. Manitou is a neat town, and has lots of interesting shops, exhibits, etc. I also appreciate how wide and spacious their streets and sidewalks are.
On our way out of Manitou, we stopped at the Colorado Custard Company to get some dessert to take back, since Abby was almost back home. Ian and I got chocolate custard with strawberries and cookie dough, Faith got an orange creamsicle, and Abby got vanilla custard with cheesecake pieces. It was definitely the best custard I've ever eaten – it wasn't overly eggy like some I've had. We were the last customers of the night, and since they didn't have much left, we got everything half price. While talking to the owner, we learned he's from Asheville, and is an avid trail runner.
We stayed up and visited as long as our sugar-high allowed, and then all headed to bed.
Here's a video of some of today's adventures:
Stay tuned for more…tomorrow we're planning to drive up a big mountain.